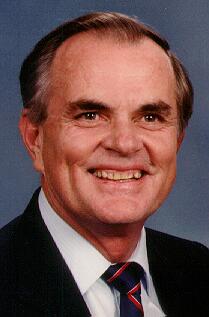 Mr. Cederdahl supports the broad range from individuals to private and public institutions faced with the challenges that his unique experience has prepared him to solve. He has considerable proficiency with smaller business organizations that do not need full-time human resources. His expertise extends to educational institutions, multi-million dollar high-tech companies, manufacturing enterprises, and governmental entities.

Bob has more than 29 years of distinguished practice in engineering, business, management, and human communications.

Notable Achievements: · Launched successful startups & developed new markets · Significant contributor to a $950 million product line (TOPGUN) featured in the movie of the same name · Rescued failing programs and generated significant profits · Focused companies in niche markets in highly competitive arenas · Cultivated effective community relations & communications for a substantial regional utility · Coached County officials · Assisted in raising noteworthy startup capital

Mr. Cederdahl has a BS with Honors from San Diego State University with a major in Business Management and emphasis in finance and communications. He is affiliated with the San Diego Venture Group, Who's Who in California, Boy Scouts of America, Kiwanis, Casa de Oro Business Association, National Bureau of Certified Consultants (NBCC), CONRO (Consultants Roundtable of San Diego), Professional Coaches & Mentors Association, Nordstrom Business College, La Mesa, Spring Valley & California Chambers of Commerce, Grossmont/Mt. Helix Improvement Association, Computer & Electronics Marketing Association (CEMA) and the San Diego County Sheriff's Advisory Board.